Chafed...

To Learn About Me: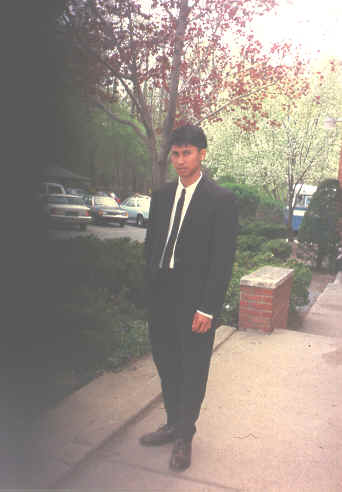 SOME STATS

Lifestyle:
Young Professional
Single

Ethnicity:
Filipino

Location:
Seattle,
Washington, USA

School:
College Graduate - Bachelor's Degree

Occupation:
Computer Related


INTERESTS
Computers, More Computers, Web Surfing, Travel, Plays, Musical Instruments, Shopping, Video Games, Writing

Baseball, Boxing, Football, River Rafting

Jazz (i.e., Michael Franks, Sade...), Classical, Alternative, Asian, Pop, Dance, Hip Hop/Rap, Blues, Reggae, Rock and Roll

Fashion, Film/Movies, Performing Arts, Photography

MY OTHER INTERESTS

Enjoying My Life Absolutely Everywhere... Everything!
"There is no revenge so complete as forgiveness."
Josh Billings
MORE AWESOME LINKS:
To return to my page when you are finished visiting these links, just click on your Back button on your browser, until you have gotten here.
FRIENDS:
Andy, Carla, Dean, Deborah, Jim, Kevin, Lenora, Merlin, Patrick, Stacey, Kurt, Stephanie, David,
Thomas, Mandy, Steve, Christina, Ralph, and Christine.
Email: chafed@angelfire.com
Web page Designed & Maintained by Chafed
*All Rights Reserved* © 1998
No part of this site or any material within this site
may be used without the express written consent by its author.
Any omissions are in error. Updated 9/17/ 2000.